Nyc Pucci Fashion show
Nyc Pucci Fashion show
Broadway converted to Runway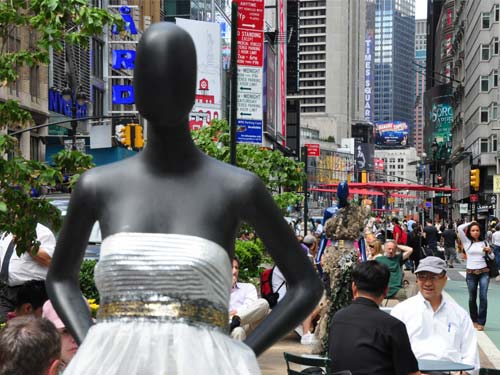 New Yorks's fashion district between 35th and 41st street has become a giant runway until the 30th of september. Still this time it's not fashion playing the first role but the mannequins themselves. Well known designers such as Jason Wu, Diane von Furstenberg, Tommy Hilfiger and Donna Karan amongst others transformed the silouette of a Ralph Pucci display mannequin into an unique art work. At an exclusive  end-of-season auction the catwalk stars will be sold to the benefit of Materials for the Arts, an association supporting local schools and non profit organizations.
Let's go for a walk on Broadway!








 Photographed by Tajar Eisen & Photobureau Inc & By Mizhattan
Back from his trip to New York our photographer catched these extraordinary motifs of Ralph Pucci's mannequins redesigned for the sidewalk catwalk exposition.
Street mannequins - a new trend? As to the the passers-by, they seem to like this idea... 
We wish to thank Marc LACROIX for this amazing photographs.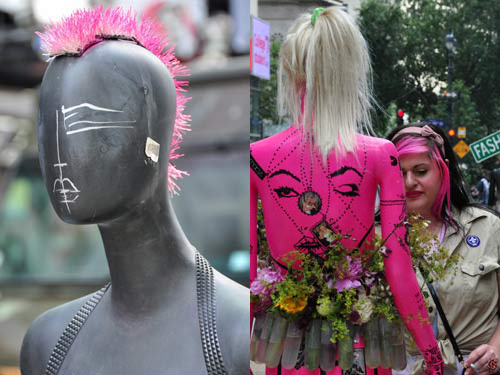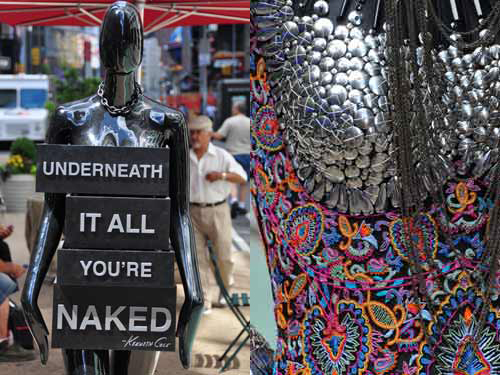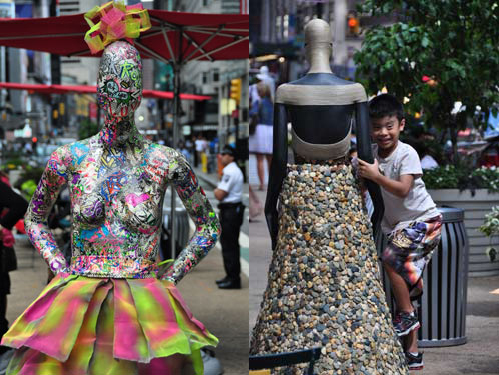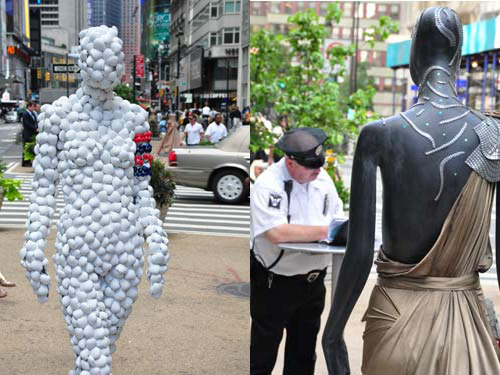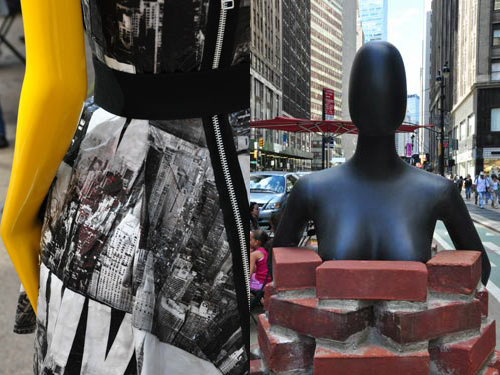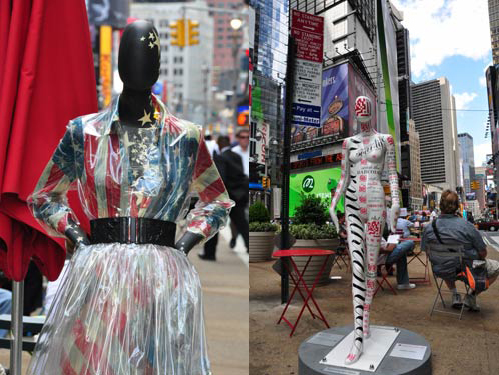 Sorry for the inconvenience.
Search again what you are looking for