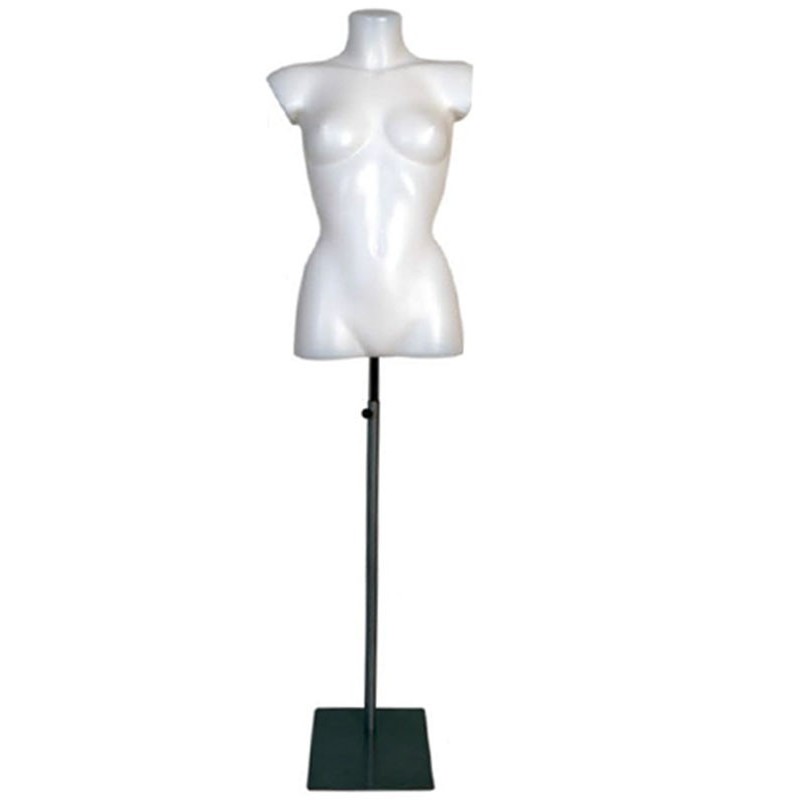  
FEMALE BUST 903 WITH METAL BASE
Female mannequin torso. This bust is a plastic mannequin and has a rectangular black metal base. The height of this mannequin is easily adjustable. It is also possible to simply place it on a table or shelf for example. This mannequin torso, without arms, is perfect for sublimate your lingerie collections. You can find this female bust in different color.
 This mannequin bust woman is first prize.
 Our window mannequins are available in delivery.
CUSTOMER SERVICE AT YOUR LISTENING
00 33 (0)1 40 19 07 10
---
Order in quantity and benefit from decreasing prices!
Official supplier of many retailers, get the best value for money.
A wide range of products we answer all requests contact us!
Manufacture of customized mannequins directly to our workshop or factory contact us.
Immediate quote for professionals.
Bust form female - RF
FITTING : BUTTOCK
BASE : METAL RECTANGLE
Female mannequin torso. Plastic dummy with black rectangular base metal; easily adjustable height. Possibility to simply put on a table or shelf... Female bust , armless, perfect for lingerie collection.
Please contact Mannequins Online team to get more information about available color in this female plastic bust form.
Data sheet
Height

56 cm ( neck to waist )

Shoulders

43 cm

Waist

61 cm

Hips

88 cm

Breast

86 cm