Bust mannequin men y420/3 head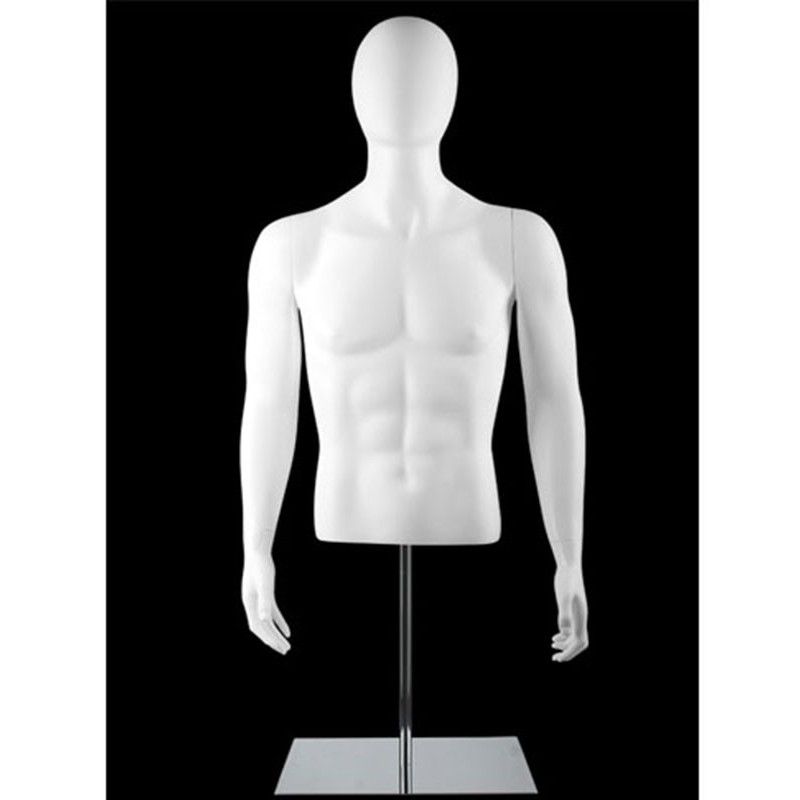 chevron_left chevron_right
Mannequins Online presents you this superb white man bust. This man mannequin has his arms close to his body in a neutral position. Its head is smooth. It is available in other colors. This mannequin is ideal to highlight your menswear collections. It adapts easily to any type of merchandising. It has been designed to be easily manipulated while requiring little maintenance. This bust mannequin comes with a rectangular chrome metal base. The delivery time of this man window mannequin is 2 weeks
CUSTOMER SERVICE AT YOUR LISTENING
00 33 (0)1 40 19 07 10
---
Order in quantity and benefit from decreasing prices!
Official supplier of many retailers, get the best value for money.
A wide range of products we answer all requests contact us!
Manufacture of customized mannequins directly to our workshop or factory contact us.
Immediate quote for professionals.
Bust form male - DISPLAY
COLOR : BLANC
FITTING : NO FIXING
BASE : METAL RECTANGLE
Beautiful mannequin white bust man. Available in other colors. Male mannequin with arms close to the body in a neutral position and a smooth head. Easy to handle and with little maintenance. Bust mannequin comes with a rectangular chrome metal base. Delivery of this man mannequin is 2 weeks
Data sheet
Height

77 cm

Chest

97 cm

Shoulder Width

54 cm

Basin

88 cm
Reviews
No customer reviews for the moment.