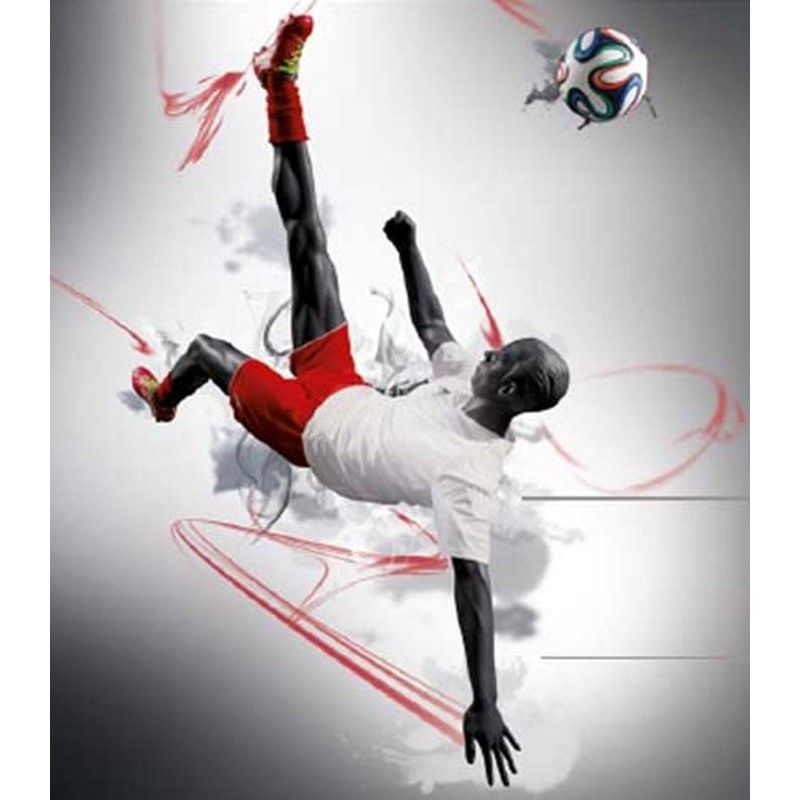  
DISPLAY FOOTBALL MALE MANNEQUIN WS48
Here is a beautiful mannequin in extreme position returned footballer. It is in the air to score. This sport mannequin is dedicated to football. It is superb to create sensational and dynamic windows to attract attention. Present your latest outfits on our football mannequins. This window mannequin exists in other positions. Dark gray, we can paint it in the color you want. Many finishes are available such as matte, glossy and satin.
CUSTOMER SERVICE AT YOUR LISTENING
00 33 (0)1 40 19 07 10
---
Order in quantity and benefit from decreasing prices!
Official supplier of many retailers, get the best value for money.
A wide range of products we answer all requests contact us!
Manufacture of customized mannequins directly to our workshop or factory contact us.
Immediate quote for professionals.
Display mannequins sport - MOUV
COLOR : GRIS
FITTING : BUTTOCK
BASE : METAL RECTANGLE
Football window mannequin extreme position
football player display mannequin with metal back fitting & squared metal base
Data sheet
Height

180 cm

Width

85 cm

Depth

200 cm

Chest

100 cm

Waist

99 cm

Hips

79 cm

Feet approx. Size

26 cm