shopping_cart
Carrito
(0)
Tailored bust mannequin man cy301-1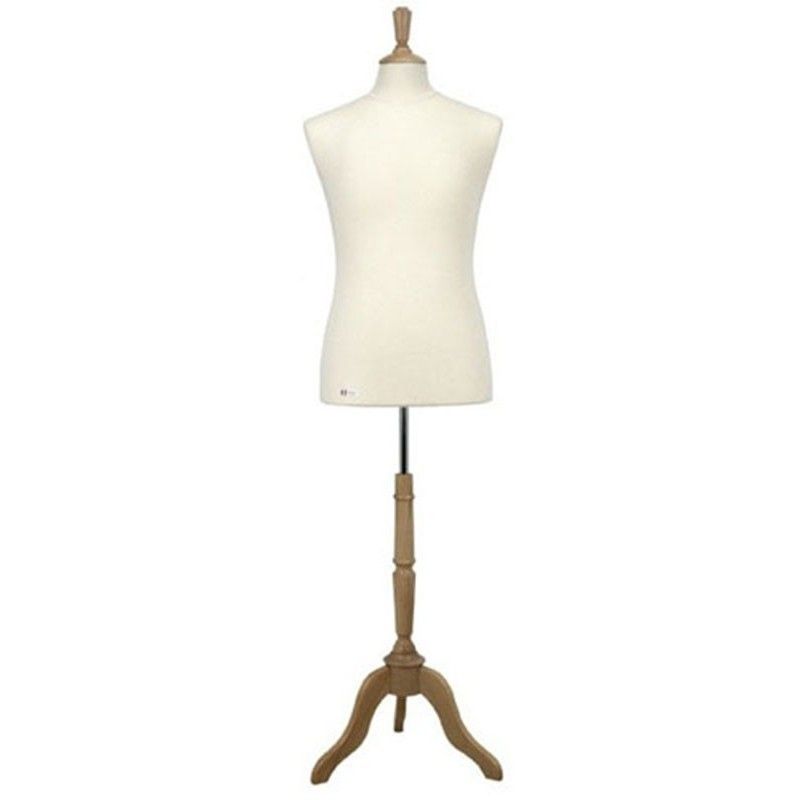 chevron_left chevron_right
92,00 €
Impuestos excluidos
This man bust seam is polystyrene. It comes with a wooden tripod base whose height can be adjusted easily. This bust seam is superb value for your men clothing collections. Elegant, it fits all the windows. Easy to maintain, sewing bust low maintenance.
Please contact us for more information on this man sewing bust.
SERVICIO AL CLIENTE A SUYO ESCUCHA
00 33 (0)1 40 19 07 10
---
Ordenar en cantidad y beneficiarse de precios decrecientes!
Proveedor oficial de muchas boutiques listas para usar, obtenga la mejor relación calidad-precio.
Una amplia gama de productos a los que respondemos todas las solicitudes contactanos!
Fabricación de maniquíes personalizados directamente a nuestro taller o fábrica contáctenos.
Cotización inmediata para profesionales.
Tailored bust form Men - MQ
COLOR : AUTRES
FITTING : NO FIXING
 sewing bust man with tripod base and sleeve champagne natural wood. Shaped rigid polyurethane foam covered with a beige jersey fabric. The dimensions are 71 cm in height, a 98 cm bust, waist circumference of 86 cm and a pool of 104 cm.
Height 71 CM
Chest 98 CM
Size 86 CM
Basin 104 CM
Ficha técnica
Altura

71 cm

Chest

98 cm

Size

86 cm

Basin

104 cm
Opiniones
Sin opiniones por el momento