shopping_cart
Carrito
(0)
Mannequin package woman pack beauty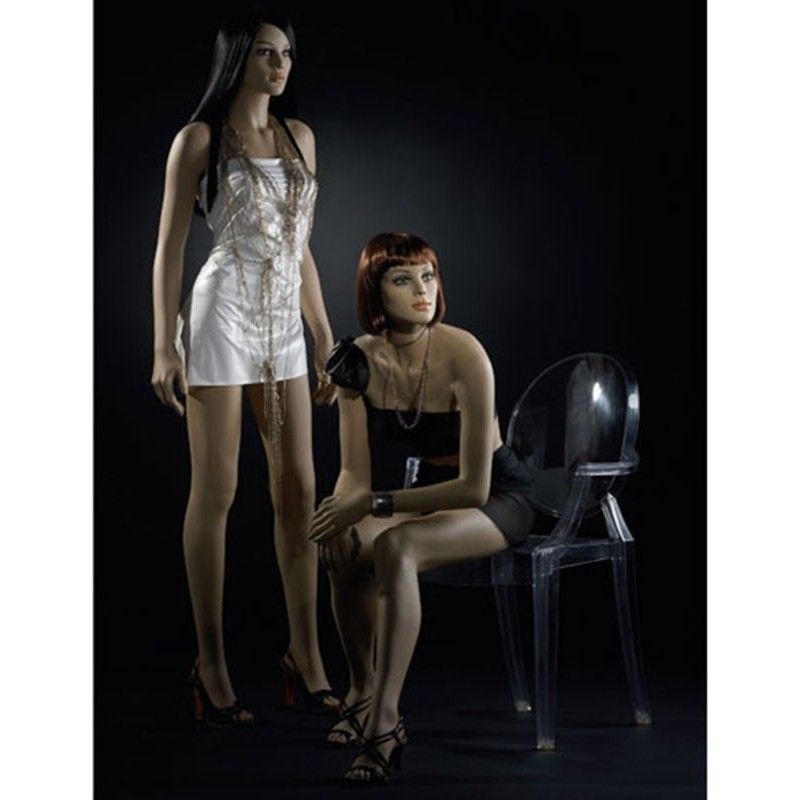 chevron_left chevron_right
945,00 €
Impuestos excluidos
10% de descuento
Pack of 2 display mannequins
The women mannequins pack has been designed to be more closer to human traits. Makeup and wig are changeable and adaptable to all kinds of animated displays. Between the color of the skin, attitudes and realistic morphology of these women mannequins , their image is really disturbing. Realistic female mannequin is ideal for creating a stage design closer to reality. To customize your windows, Mannequins Online offers you these wonderful women mannequins.
Get 10% discount by ordering this amazing package of 2 mannequins.
SERVICIO AL CLIENTE A SUYO ESCUCHA
00 33 (0)1 40 19 07 10
---
Ordenar en cantidad y beneficiarse de precios decrecientes!
Proveedor oficial de muchas boutiques listas para usar, obtenga la mejor relación calidad-precio.
Una amplia gama de productos a los que respondemos todas las solicitudes contactanos!
Fabricación de maniquíes personalizados directamente a nuestro taller o fábrica contáctenos.
Cotización inmediata para profesionales.
Package deals mannequins - MQ
COLOR : AUTRES
FITTING : CALF
BASE : METAL ROUND
Magnificent pack of 2 mannequins with a fixation in the calf with a square metal base.
Get 10% discount for the purchase of this pack of 2 models.
Opiniones
Sin opiniones por el momento