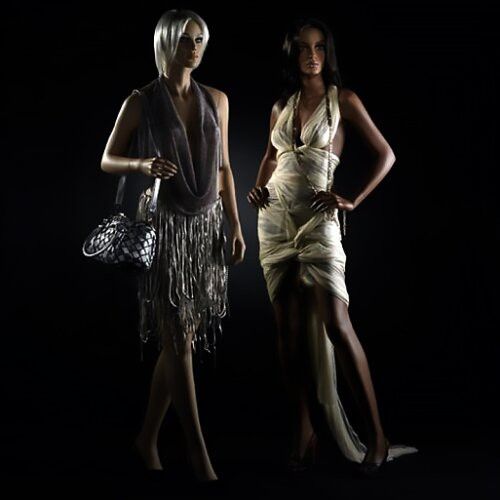  
Maniqui señora pack de pack perfection
945,00 €
Impuestos excluidos
10% de descuento
Pack of 2 display mannequins
Get 10% discount by ordering this amazing package of 2 mannequins.
The women mannequins pack has been designed to be more closer to human traits. Her makeup and wig are editable and can be adapted to all kinds of animated displays. Between the color of the skin, attitudes and realistic morphology of these models, their image is really disturbing. Realistic female mannequin is ideal for creating a stage design closer to reality. To customize your windows, Mannequins Online offers you these wonderful women mannequins
Package deals mannequins - MQ
COLOR : AUTRES
FITTING : CALF
BASE : METAL ROUND
Beautiful 2-pack perfection realistic mannequins with a fixation in the calf with a square metal base. Realistic mannequin with makeup and wigs provided. Available delivery.
Get 10% discount for the purchase of this pack of 2 mannequins.
No hay reseñas de clientes en este momento.
Pregunta
(0)
No hay preguntas de los clientes por ahora.
Su pregunta se ha enviado con éxito a nuestro equipo. Gracias por la pregunta!