Double garment rail fid st209r80b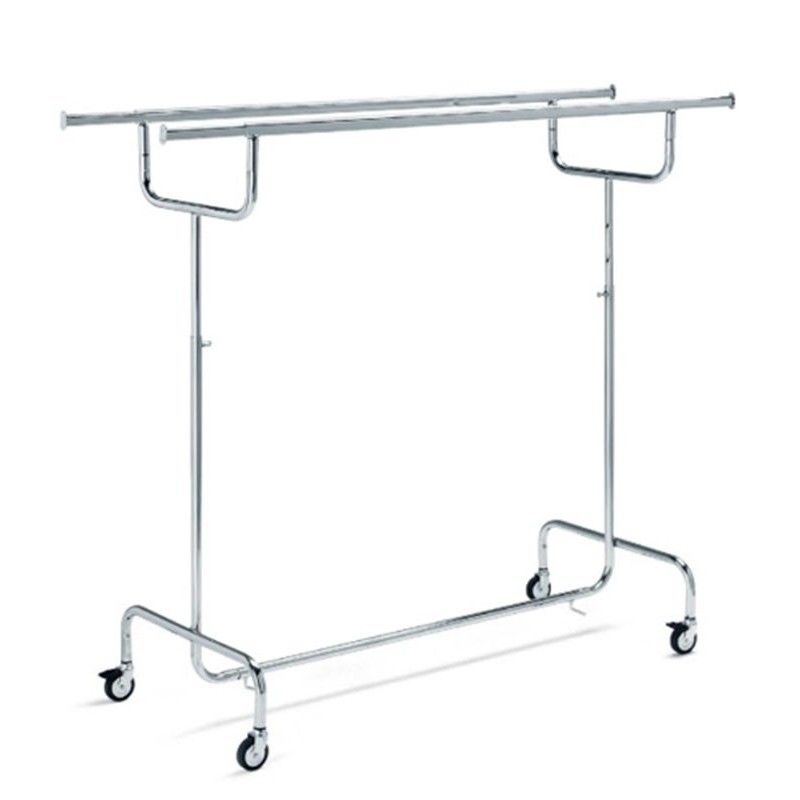 chevron_left chevron_right
Mannequins Online presents its clothing racks. To meet your business requirements, different types of bearing have been created: the healthy counter ideal for the sale of accessories, useful roller bearing for the reserve, folding racks equipped with a handle for the VRP, the healthy round to place in strategic places of your shop, with shelves bearing design rights to suggest associations ...
In addition to being adapted to your needs, our professional wardrobes cater to all budgets.
CUSTOMER SERVICE AT YOUR LISTENING
00 33 (0)1 40 19 07 10
---
Order in quantity and benefit from decreasing prices!
Official supplier of many retailers, get the best value for money.
A wide range of products we answer all requests contact us!
Manufacture of customized mannequins directly to our workshop or factory contact us.
Immediate quote for professionals.
Furniture - FID
COLOR : AUTRES
FITTING : NO FIXING
Twin Top Rail L 143 cm with castors Ø 8 cm, adjustable by metallic pin, chrome finish
Reviews
No customer reviews for the moment.