shopping_cart
Carrello
(0)
Package 50 hangers luka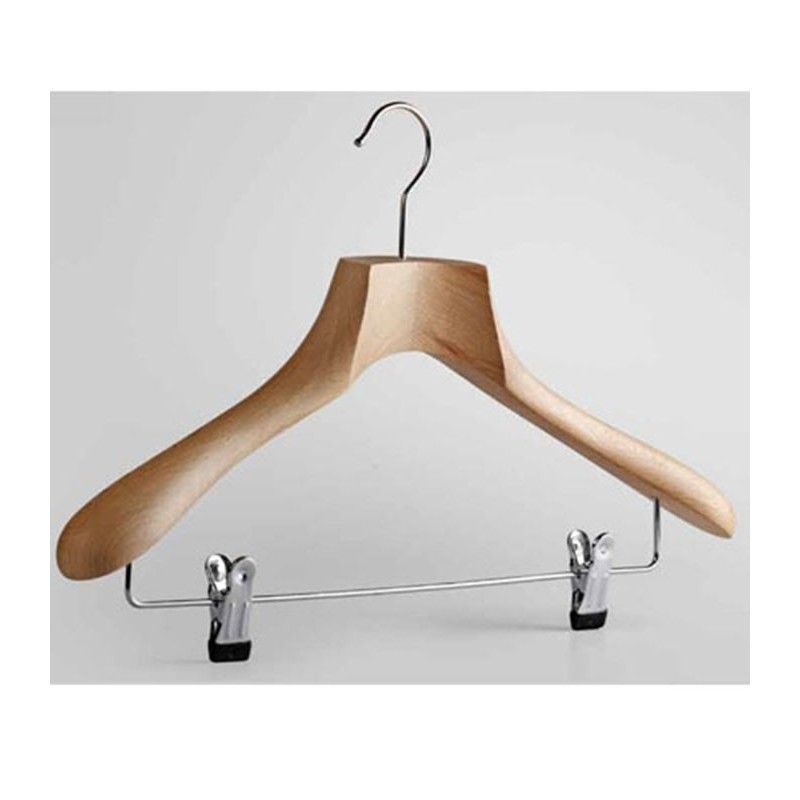 chevron_left chevron_right
PACK OF 50 HANGERS 
€ 10.10 / UNIT         SIZE: 44 CM 
Colori: Wood Beech 
Mannequins Online offers these robust, noble and natural beech wood hangers. They are great value for your clothes. In the shops of ready-to-wear classic or high-end, they are used in any type of shop. With its notches, you can suspend complete outfits (top and bottom). 
At Mannequins Online, we provide any type of hanger to hang your clothing collections to your layout systems.
SERVIZIO CLIENTE AL VOSTRO ASCOLTO
00 33 (0)1 40 19 07 10
---
Ordina in quantità e approfitta della diminuzione dei prezzi!
Fornitore ufficiale di molti negozi di prêt-à-porter, offre il miglior rapporto qualità-prezzo.
Una vasta gamma di prodotti rispondiamo a tutte le richieste contattaci!
Contattateci per la produzione di manichini personalizzati direttamente nel nostro laboratorio o fabbrica.
Preventivo immediato per i professionisti.
Hangers - BEECHWOOD
COLOR : AUTRES
FITTING : NO FIXING
wooden hanger beech and natural color. The size of the arch is 44 cm. These hangers are sold in packs of 50 hangers.
€ 10.10 / UNIT
SIZE: 44 CM
Colori: Madera Haya
Opinioni
Nessuna opinione al momento