shopping_cart
Carrito
(0)
Woman tailored bust with wooden arms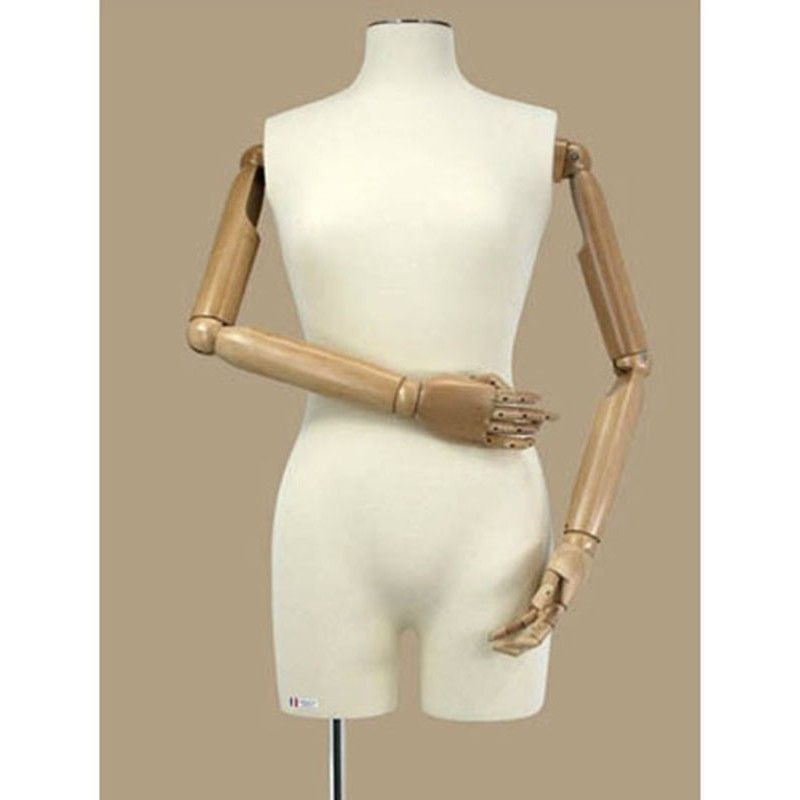 chevron_left chevron_right
510,00 €
Impuestos excluidos
Mannequins Online presents this beautiful woman sewing bust with bright wooden arms. This bust is covered with bright fabrics and has no head. It comes with a metal base that attaches to the bottom and the height is adjustable. This bust is the ideal mannequin to enhance your clothing collections and your windows. Moreover, it was created to be easy to use and handle. Our seams busts are available in delivery.
SERVICIO AL CLIENTE A SUYO ESCUCHA
00 33 (0)1 40 19 07 10
---
Ordenar en cantidad y beneficiarse de precios decrecientes!
Proveedor oficial de muchas boutiques listas para usar, obtenga la mejor relación calidad-precio.
Una amplia gama de productos a los que respondemos todas las solicitudes contactanos!
Fabricación de maniquíes personalizados directamente a nuestro taller o fábrica contáctenos.
Cotización inmediata para profesionales.
Tailored bust form women - MQ
COLOR : AUTRES
FITTING : NO FIXING
woman sewing bust with wooden arms and hands articulated wood. The dimensions of this bust is 74 cm in height, 91 cm bust, waist circumference of 65 cm and a pool of 92.5 cm. Supplied with an adjustable metal base height. Available delivery
Height: 74 cm
Chest: 91 cm
Height: 65 cm
Basin: 92.5 cm
Opiniones
Sin opiniones por el momento