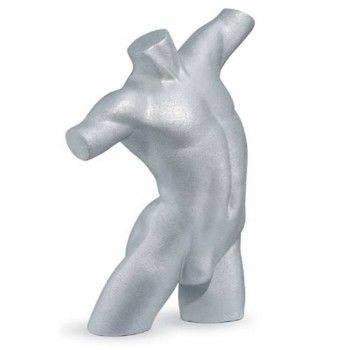 Mannequins Online offers you busts men in order to regularly change your windows. This pretty headless bust shows the fine details of this display mannequin. The headless side gives full effect to the silhouette. Our mannequins busts adapt easily to various displays and collections of the moment. They do not age and are designed for an optimal duration. These models require little maintenance. 
This human torso can be painted in different colors and in different finish: matte, glossy (gloss lacquered), satin.
It comes without fixing, simply place it on a smooth surface.