shopping_cart
Carrello
(0)
Leg mannequin man 3/4 legs jersey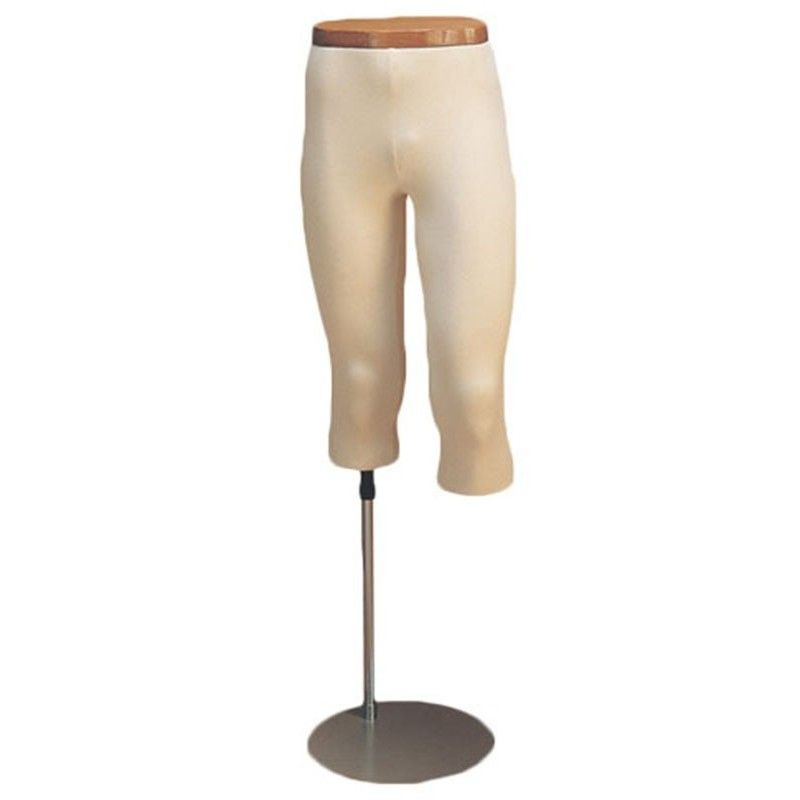 chevron_left chevron_right
Here beautiful legs man hanging from their base. The base is a round wooden base. You can install them in areas where you can not placing mannequin such as areas above the fitting rooms or the center of your store. Now you have the ability to change each space into a showcase.
These mannequin legs are great to put your clothing collections. To enhance your shopping, Mannequins Online offers you these wonderful men mannequins legs.
SERVIZIO CLIENTE AL VOSTRO ASCOLTO
00 33 (0)1 40 19 07 10
---
Ordina in quantità e approfitta della diminuzione dei prezzi!
Fornitore ufficiale di molti negozi di prêt-à-porter, offre il miglior rapporto qualità-prezzo.
Una vasta gamma di prodotti rispondiamo a tutte le richieste contattaci!
Contattateci per la produzione di manichini personalizzati direttamente nel nostro laboratorio o fabbrica.
Preventivo immediato per i professionisti.
Men Legs display mannequins - MQ
COLOR: AUTRES
FITTING: NO FIXING
This pair of human legs has a round wooden base. The top is kind beech.
The legs are rigid polyurethane foam covered with beige jersey fabric. Fixing tube is 25 mm + adjusting screw in the right leg.
Opinioni
Nessuna opinione al momento