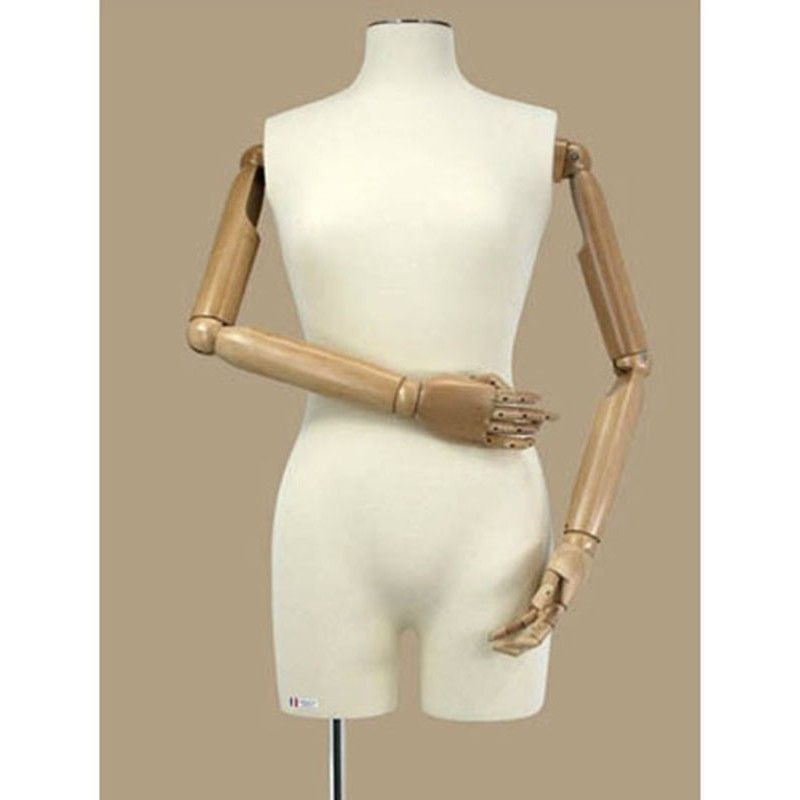  
WOMAN TAILORED BUST WITH WOODEN ARMS
Mannequins Online presents this beautiful woman sewing bust with bright wooden arms. This bust is covered with bright fabrics and has no head. It comes with a metal base that attaches to the bottom and the height is adjustable. This bust is the ideal mannequin to enhance your clothing collections and your windows. Moreover, it was created to be easy to use and handle. Our seams busts are available in delivery.
CUSTOMER SERVICE AT YOUR LISTENING
00 33 (0)1 40 19 07 10
---
Order in quantity and benefit from decreasing prices!
Official supplier of many retailers, get the best value for money.
A wide range of products we answer all requests contact us!
Manufacture of customized mannequins directly to our workshop or factory contact us.
Immediate quote for professionals.
Tailored bust form women - MQ
COLOR : AUTRES
FITTING : NO FIXING
woman sewing bust with wooden arms and hands articulated wood. The dimensions of this bust is 74 cm in height, 91 cm bust, waist circumference of 65 cm and a pool of 92.5 cm. Supplied with an adjustable metal base height. Available delivery
Height: 74 cm
Chest: 91 cm
Height: 65 cm
Basin: 92.5 cm